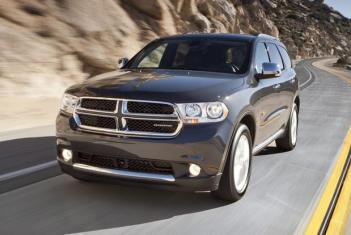 Initially marketed as a truck, developed on the base of a Dakota, the Dodge Durango has come a long way in its design and development. Now a 3 row mid-sized SUV. AuCar has developed a sturdy head unit for the Dodge Durango 2011-2019 models with Android and Carplay support capable to keep you entertained and informed throughout your journeys just with a touch of a screen.
The head unit comes with a large 12.1 IPS screen that fits perfectly well into the dashboard of the Durango. The unit is absolutely plug and play. Bearing in mind the quality and viewing comfort of the passengers, AuCar use one of the most expensive screen panels, the In-Plane Switching panel (IPS) is characterized as having the best color and viewing angles compared to other types of displays. Screen mirroring, Bluetooth, rear camera support, air conditioning controls come along with the Dodge Durango head unit which is good for both Android and Carplay users.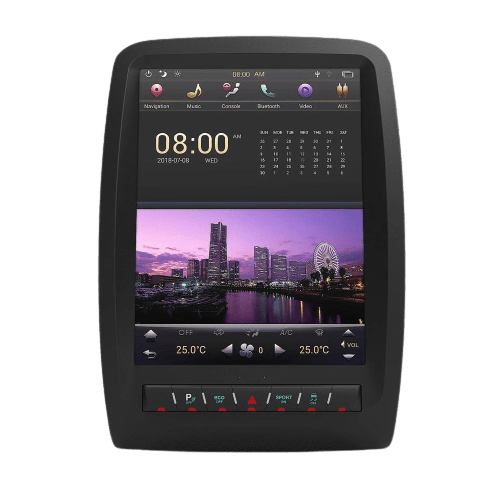 Video Format: Supports HD 1080P | Screen Resolution: 1280 x 800, Multi-touch, Capacitive screen
https://aucarauto.com/product/aucar-tesla-style-for-dodge-durango-android-multimedia-car-radio-for-dodge-durango-gps-navigation-stereo-2-din-headunit/
Ample power is derived from the Hexa-core processor enabling faster and smoother processing. This is supported by a 4GB RAM and 64GB ROM. The Pure Android OS provides a trouble-free user interface which is easy to navigate, coupled with the multi touch capacitive screen that responds extremely well to a soft touch.
Navigating is made easy with the GPS and online-maps support. Car play is built-in and can be used wirelessly. Google Playstore is available with the unit. Equipped with a Digital Signal Processor(DSP) that plays an important role in delivering good sound quality.
The Dodge Durango head unit blends well with the dashboard providing an uninterrupted large view to passengers. At the same time all stock functions, steering wheel controls are maintained, with the option to load more features by adding auxiliary equipment available at AuCar.